The Reviews Are In for Med Tech Monday!

"Its like a Crash Course for the Med Tech Industry."
Henry T
"Such a great event! Looking forward to the next one!"
Leilani C.
"Med Tech Monday was a highly informational and successful occasion."
Bree U.
​A fantastic article on the entire event : Med Tech Monday
​
New blog posts
Blogs Archive
Web Directory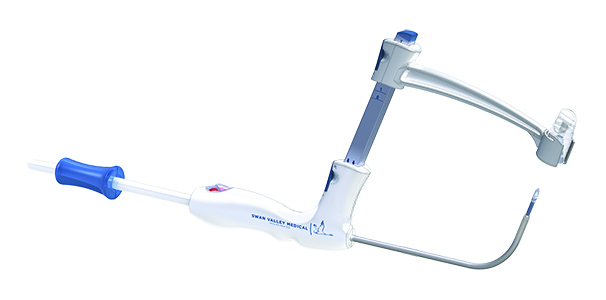 The T-SPeC Surgical System, available in two models, was developed to allow placement of suprapubic catheters in patients with a range of body sizes by initiating the surgical procedure from inside the bladder under controlled guidance. 
The T-SPeC T7 can create a surgical tract to 7cm with a minimal 5mm incision. The T-SPeC T14, designed for large abdomen patients, can create a surgical tract to 14cm with the same minimal 5mm incision.
Suprapubic catheterization  (SPC) is typically utilized by physicians as a long-term catheterization solution to facilitate drainage of urine from the bladder for patients with spinal cord injuries, or under treatment for urinary retention and severe chronic incontinence.  However, the innovative and controlled placement of the SPC drainage tube with T-SPeC now, for the first time, allows use for short-term bladder management as well.  The placement takes less than 10 minutes and can be performed under local anesthesia in the OR, ER, ICU, clinic, or physician's office.  
- SPC dramatically lowers the rate of infection
- SPC avoids frequent and severe urethral injury, trauma and pain
- SPC with T-SPeC is easily reversible - remove the drainage tube and apply a bandage
- SPC is patient preferred, provides for simple hygene and improves quality of life
- SPC with T-SPeC have hospitals cost of care and avoids CAUTI penalties and reporting
SaveSave
SaveSave
SaveSave