The Reviews Are In for Med Tech Monday!

"Its like a Crash Course for the Med Tech Industry."
Henry T
"Such a great event! Looking forward to the next one!"
Leilani C.
"Med Tech Monday was a highly informational and successful occasion."
Bree U.
​A fantastic article on the entire event : Med Tech Monday
​
New blog posts
Web Directory
Sponsored
Featured
on Feb 10, 2018
Conferences
145 Views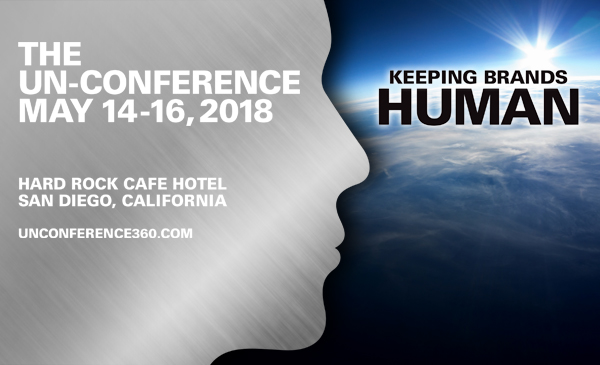 At our 6th Un-Conference in San Diego marketers will gain the tools and techniques for building brands in an age of disruption.
The theme Keeping Brands Human is meant to remind marketers that even with tremendous advances in our field, we still need people to make brands work. With that in mind we will be exploring emotional connections and how to build them, disruptive marketing trends and a wide range of other topics designed to help marketers gain an advantage today. The program is also influenced by the challenges participants are facing which is shared in confidence in the registration process. As always we work on teams to take on key challenges.
The Un-Conference is marketing's only problem-solving event and is reserved for only 50 marketers.
Our schedule:
Monday, May 14th – Kickoff Mixer: 7- 9pm at The Hard Rock Hotel Rooftop Pool
Tuesday, May 15th – Day 1: 8am – 5pm, at The Hard Rock Hotel / 6:30pm – ? Team building event and dinner
Wednesday, May 16th – Day 2: 8am – 5pm, at The Hard Rock Hotel
I'm happy to bring you closer in a call if you'd like.
You can register here:

"It is not the strongest of the species that survives, nor the most intelligent that survives. It is the one that is most adaptable to change." ~ Charles Darwin
And so too for today's marketer. In our unforgiving world of fast changing markets and a 26 month average tenure for CMO's, leading marketers must couple instinct and experience with progressive thinking on brand management to breakthrough, evolve and survive.
Enter The Un-Conference. A very unique competitive learning experience designed around brand strategy for 50 evolving marketers.