The Reviews Are In for Med Tech Monday!

"Its like a Crash Course for the Med Tech Industry."
Henry T
"Such a great event! Looking forward to the next one!"
Leilani C.
"Med Tech Monday was a highly informational and successful occasion."
Bree U.
​A fantastic article on the entire event : Med Tech Monday
​
New blog posts
Web Directory
Job Opportunity - Electro Mechanical Engineer Company Name Nectar Product Development Company Location Greater Los Angeles
Posted on Nov 9, 2017 by Administrator
Job description
Join a team with a passion for innovation.
If you yearn to test the limits of your imagination and enjoy working in a casual, creative atmosphere Nectar is the place for you! Our team includes people with diverse backgrounds who contribute to every phase of product development.
The Senior Electro-mechanical Engineer is responsible for managing the production of effective and viable engineering designs for our clients timely and within budget with an expectation for hands-on input. At Nectar we pride ourselves from a good reputation of good will & customer satisfaction. The ideal candidate will demonstrate a history of creative problem solving, and will have hands on experience with integration and design assemblies from conception and prototyping through production and user experience.
General Background

Senior-level engineer with preferably 5-15 years of experience
ME and/or Physics degree with EE experience or EE degree with ME and/or Physics experience
Experience leading technical aspects of projects while working directly with (potentially non-technical) stakeholders
Senior-level, but interested in direct technical contribution to projects instead of managing the progress of supporting engineers
Technical Skills (ideal candidate will meet at least 6-7 of these)

Working familiarity with control systems (bachelor's level controls minimum, but advanced controls would be better).
Experience with SolidWorks and mechanical design would be very desirable.
Familiarity with scientific programming and data processing, preferably efficient with MATLAB and/or Python.
Experience developing and/or testing embedded systems at a prototype board level (Mbed, Arduino, Teensy, etc.)
Hands-on experience with mechanical and electrical prototyping (soldering, tolerancing parts, designing SLAs, etc.)
Working knowledge of undergraduate-level electronic circuits, ideally familiar with instrumentation circuit design (trans-impedance amplifiers, differential amplifiers, passive vs. active filters, etc.)
Experience with circuit layout and board fabrication would be desirable.
General understanding of electro-optical components and undergrad physics, such as LEDs, photodiodes, EMI, ESD, brightness/diffusion/absorption of light, etc.
Basic understanding of optics and lenses/sensors would be desirable.
Soft Skills (ideal candidate will meet at least 3 of these)

Able to command respect as technical lead while working as part of cross-functional team.
Confident enough in own ability to work with technical clients in a supportive (as opposed to competitive/defensive) manner.
Able to manage internal and client-facing communication to appropriately communicate progress without raising unnecessary concerns.
Interested and able to quickly learn on the job, quickly achieving basic proficiency in new areas.
~Nectar is an equal opportunity employer dedicated to diversity ~
visit us at: http://nectarpd.com/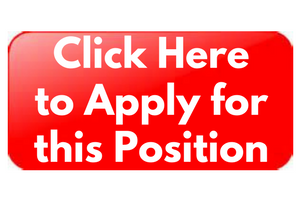 ---