The Reviews Are In for Med Tech Monday!

"Its like a Crash Course for the Med Tech Industry."
Henry T
"Such a great event! Looking forward to the next one!"
Leilani C.
"Med Tech Monday was a highly informational and successful occasion."
Bree U.
​A fantastic article on the entire event : Med Tech Monday
​
New blog posts
Blogs Archive
Web Directory
Why and how AMAZON will disrupt and dominate health care in 2025 - Will AMAZON buy Roche?
Posted on Oct 11, 2017 by Administrator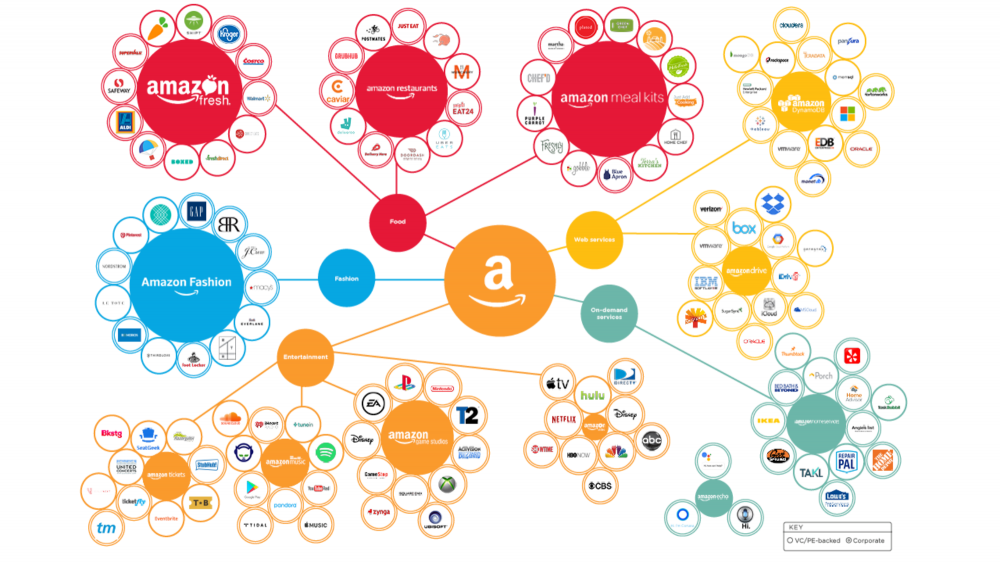 A vision on healthcare and medicine in 2025; customer & patient experiences will change dramatically due to AI, IoT, Cloud driven disruption:
It's time for your annual checkup! A phlebotomist will conveniently visit you at home in the early morning and take your blood (while you are lying relaxed, since it makes a difference to your metabolome if you are lying or sitting), possibly also collecting samples of saliva as well as urine and stool samples your intelligent toilet was sampling and preserving for later microbiome, metabolome, proteome analytics . The service for onsite blood sampling and the technology is there; see IggBo video.
Thereafter, you go to your fridge, which will suggest the perfect diet for this particular day (of course, respecting your preferences), since it knows you, your genotype and phenotype, i.e. personal molecular profile and your daily routines, tasks and schedule throughout the week . Your house will be equipped with all kinds of digital health devices beyond Alexa and the wearables you may use like a mirror with a camera detecting changes in the color of your skin and eyes, detect your blood pressure and that may even create a 3D scan of your body, if we asked Jun Wun, founder iCarbonX (An Ambitious Chinese Startup Wants To Know Everything about Your Body MIT Tech Review). All these data will be combined with your Personal Molecular Profile, being continuously generated over your lifetime and specifically around stages of disease to create molecular maps of health and disease. Eventually these "Maps" will allow prevention and early cure even of cancer; compare GRAIL with the vision to detect cancer early. (Grail's $1 Billion Bet on the Perfect Cancer Test MIT Tech Review)
Back to your annual checkup:
Next day, you get your results via your Health & Fitness App, including a recommendation, whether you should see an MD, possibly even a specialist, a number to discuss your results (MD, dietitian, personal fitness trainer, etc.) and many more personally-tailored, actionable information, for example how you may optimize your diet, life style, including work-out.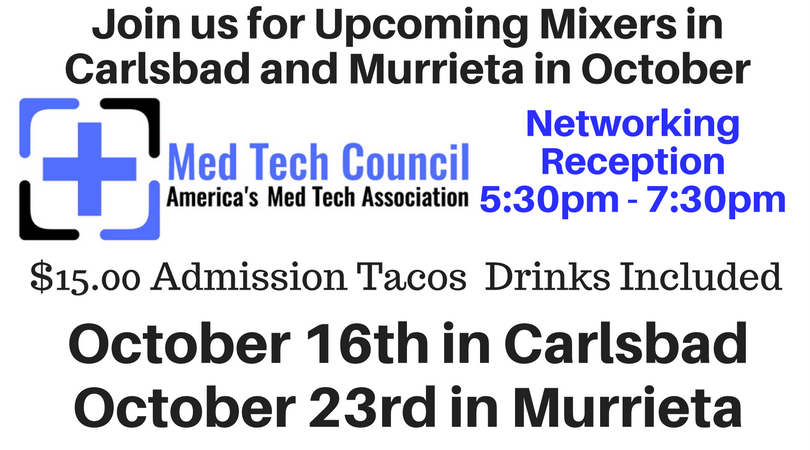 Now let's assume you have a genetic or other risk to develop a chronic condition like what we call "rheumatoid arthritis" or chronic inflammatory/autoimmune disease today (there are no molecular definition of these look-a-like syndromes) you will first be recommended the best measures to ideally prevent the full outbreak of this debilitating condition or at least get the best drug that works for you right in time to prevent irreversible damage and - ideally - drive disease into remission. This sounds like "science fiction" today, but is in fact only a technical, data and money challenge, since we need to create the molecular profiles for chronic inflammatory conditions prospectively with multi-omics approaches; the later will not only allow precise diagnostics, optimized health & disease management, but also give unique insight in the molecular biology and homeostasis of our body, it's interaction with our environment including food, drugs etc.
The solution to the problem of disease stratification in chronic inflammatory/autoimmune disease may best described as follows:
"Given the heterogeneity of most rheumatic diseases, the diverse molecular pathways mediating their pathogenesis and the multifaceted roles that these pathways have in normal and pathological states, advances in treatment are likely to require approaches that integrate genomic, transcriptomic, proteomic, metabolomic and autoantibody profiles, such as the recently described integrative personal omics profile, or iPOP." William H. Robinson and Rong Mao Nat Rev Rheumatol 2015 Nov; 11(11): 626–628 .
More generically:
"Our understanding of inflammatory disease etiology will be boosted further by studies using multiple omics platforms. By embracing big data and integrating host genetics with longitudinal proteomics, metabolo­mics, immune cell phenotyping, microbiome and clinical data, the extent to which host genetics modulate immune responses, and whether any particular factors are associated with disease may become apparent. Longitudinal data sets will also be helpful resources to define what con­stitutes a healthy human immune system, the degree of variability between individuals, and how host-environment interactions shape immune responses, disease susceptibility and response to therapy. If begun shortly after birth, these data sets might even allow us to track the development of the immune system." Big data meets mechanism Nature Medicine 21, 673 (2015)

In addition to the best initial diagnosis and therapeutic decision for your "rheumatic phenotype", you, as well as drug efficacy will also be monitored with specialized sensors, which may actually be implanted subcutaneously for convenience and also optimized motion quality monitoring. To complement the sensors, you may send in a finger prick blood sample, possibly some urine and stool samples every other month to check, if your drug dose is optimal, or whether there are changes evident that may require another full multi-omics check-up for a precise diagnosis and definition of your state of aggregation.
Think about how a modern cars "health" is managed, if you want even in real-time via remote monitoring; i.e. no information is wasted and any deterioration that will eventually cause damage and cost is ideally detected very early on. Off note, most people worry more about their cars and go to the garage more often than to see a doctor, which is why medical procedures must become more customer- centric and convenient.
Now let's assume this is all technical feasible, and in fact, we at InnVentis aim to build the flagship for this approach, who might be able to scale such massive logistics and technical challenges to the masses and ensure #PrecisionMedicine to become accessible everywhere, 24/7?
The answer is almost trivial: AMAZON and similar companies like
All global giants above have already access to customers via the www and/or mobile, massive cloud and/or AI capabilities and extensive experience with not regulated customer centric services and products in a most competitive environment.
Here comes why I personally favor AMAZON to be a winner in this race, i.e. why AMAZON will dominate health care and medicine as it does dominate retail and other industries already?
1: Logistics excellence:
Which company in the world has the most sophisticated logistics network to manage even sensitive bio specimens with high confidence in a timely manner? Maybe AMAZON will also simply build its own, next generation laboratory centers or buy players like Synlab, Amedes, or Quest etc. as well.
2: Customer base and products, products, products:
AMAZON has not only an overwhelming customer base (including personalized preference information), but also can combine all kinds of products, ranging from digital health devices to diagnostic kits to functional foods and - eventually - drugs, actually almost any product one can think of that may serve to maintain health or tackle disease.
3: AMAZON and BigDATA / AI Excellence:
Well, with deep learning, it will not only be possibly to come up with better suggestions on products than today (customers also bought this, or this might interest you, …), but with the granular multi-omics information base that will grow exponentially, AMAZON will also generate a USP, which will be hard to compete with; i.e. molecular maps of health and disease, including information who responds to which food, nutraceutical, drug etc., when and why.
A 3D scan of your body with this mirror iCarbonX's Jun Wun envisions may serve health management, but also allow personally tailored fashion; i.e. business cases are blurring as are applications for emerging technologies.
4: Cloud Technologies:
AWS or AMAZON Web Services is already the largest "cloud provider" on the planet!
5: Supply chain needs:
In brief, wearables, sensors, any diagnostic technologies, even the complex omics ones, will become commodity, as will drugs (see comment on 3D, below).
What about supply chain needs for optimized diagnostics capabilities? AMAZON can easily implement and source services from companies like Illumina, Metabolon Foundation Medicine, GRAIL (Jeff Bezos is investor) or technology platform providers, if they are not building their own multi-omics, real-world data ecosystems.
Drugs coming from various vendors or being printed on sight in Amazon Pharmacies to be delivered instantly – this is a scenario that will scare many pharmacists; off note 3D-printing will not only allow new supply chains for possibly fast deteriorating products like specialty medication, but also casts to fix a fracture (remember the 3Dscanner in your home) and much more. Printable Medications Could Improve Dosing Techniques, Drug Research
A 30-page report from Goldman Sachs' investment research arm showed just what this disruption could mean. Amazon won't immediately replace pharmacies. Instead, they would start by serving as an intermediary between health insurers, consumers, and the rest of the healthcare industry by working with a pharmacy benefits manager (PBM) — essentially Lyons' role — which would provide "access to patient data and the potential to cross-sell related products," the report stated, according to CNBC.
Much depends on logistics and intelligent data analytics to enable #PrecisionMedicine for exponential scale.
So any guess, when AMAZON will buy Roche to complement its know-how on diagnostics, pharma R&D and product development? If we consider latest news, it may indeed not be an idea too farfetched, since selling drugs is one step, selling your own drugs as well as diagnostics another. Amazon is on the brink of deciding if it will make a big move into selling drugs online; imagine drugs or any other medical/wellness product being delivered via drone instantly to any place in the world; partially this happens today. Filled With Blood And Drugs, These Delivery Drones Are Saving Lives In Africa
Thomas Wickens
---