The Reviews Are In for Med Tech Monday!

"Its like a Crash Course for the Med Tech Industry."
Henry T
"Such a great event! Looking forward to the next one!"
Leilani C.
"Med Tech Monday was a highly informational and successful occasion."
Bree U.
​A fantastic article on the entire event : Med Tech Monday
​
New blog posts
Blogs Archive
Web Directory
Organs-on-Chip with Tiny Electrodes Sense Electrical Activity
Posted on Jun 16, 2017 by Administrator
Organ-on-chip technology promises to help speed up and improve research on how potential new drugs will interact with the body's own organs. Additionally, it may alleviate the need for in-animal studies that can be difficult to perform and that too often produce misleading results. Organs-on-chip are essentially specialized microfluidic devices within which living cells are grown, supported, and experimented on. The cells can be closely monitored as their environment is manipulated. Yet one major challenge has been the difficulty of using organ-on-chip devices to study electrically active cells, such as those involved in generating electrical signals in the heart and neurons that drive our nervous systems.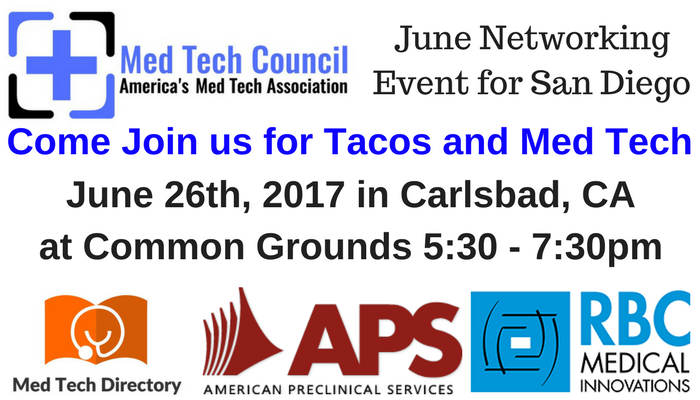 At the Wyss Institute for Biologically Inspired Engineering researchers have now developed a way of integrating tiny electrodes into organ-on-chip devices to measure the cells' transepithelial electrical resistance (TEER), an important parameter that can reveal a lot about the state of the measured cells and tissues they comprise.
The researchers hope that their electrode design will serve as a standard to perform organ-on-chip experiments whose results can be compared and related to others. "Using a new layer-by-layer fabrication process, we created a microfluidic environment in which TEER-measuring electrodes are integral components of the chip architecture and are positioned as close as possible to the tissues grown in one or both of two parallel running channels," in a statement said Olivier Henry, Ph.D., a Wyss Institute Staff Engineer who was the driving force behind the new Organ Chip designs. "In contrast to past electrode designs, this fixed geometry allows accurate measurements that are fully comparable within and between experiments, and that tell us exactly how tissues like that of lung or gut mature within a channel, keep in shape and break down under the influence of drugs or other manipulations."
---